Starter
Dedicaed Server
Was £29.99 pm
Now £20.99 1st Month
£29.99 pm thereafter
Or £299.99 pa
Price excludes VAT @ 20%
Dual Core
Up to 14GB RAM
500GB SSD
Unlimited Bandwidth
100 Mbps port
Monthly contracts
Entry
Dedicated Server
Was £65.99 pm
Now £46.19 1st Month
£65.99 pm thereafter
Or £705.99 pa
Price excludes VAT @ 20%
Quad Core
Up to 20GB RAM
1TB SATA or SSD
Unlimited Bandwidth
100 Mbps port
Monthly contracts
Midrange
Dedicated Server
Was £199.99 pm
Now £139.99 1st Month
£199.99 pm thereafter
Or £2199.99 pa
Price excludes VAT @ 20%
Hexa Core
Up to 32GB RAM
2TB SATA or SSD
Unlimited Bandwidth
100 Mbps port
Monthly contracts
Pro
Dedicated Server
Was £299.99 pm
Now £209.99 1st Month
£299.99 pm thereafter
Or £3299.99 pa
Price excludes VAT @ 20%
Octo Core
Up to 32GB RAM
4TB SATA or SSD
Unlimited Bandwidth
100 Mbps port
Monthly contracts
Dedicated Server hosting
whats Available with our dedicated servers
More Powerful, More Reliable, More Affordable!
Unmanaged dedicated servers or we can offer part & fully managed dedicated servers.
With the fastest build time in the UK we are proud to introduce our dedicated server range. Hosted in our own data center, our dedicated servers are not only competitive on price but are bespoke built with the latest technology available. We can have you server online in just a few hours, build time average is 4-6 hours. All our dedicated servers come with SSD (Solid state drives as standard).
IPV4 & IPV6 address ready!
All of our dedicated servers are ready for IPV6 addresses. We have a large number of IPV4 addresses ready for each server and also offer IPV6 addresses for all of our dedicated servers.
Why Go Dedicated?
Webreger.com provides a range of dedicated server solutions to clients worldwide. With our state of the art network, guaranteed uptime, build times of just a few hours 7 days a week, and the latest server and storage hardware we truly are hard to beat.
Dedicated servers are completely private, this means they are not shared with anyone else, they are completely customizable with full admin (root) control, and offer solutions for every type of user.
Our talented UK server team currently provide technical support to customers worldwide, we have a strong presence in the UK and USA and are always on hand 24/7 should you require our help. Contact us today to discuss your requirements and to get started with your own personal, dedicated server.
cPanel & WHM
cPanel is a Linux-based web hosting control panel that provides a premier control panel for automating and simplifying server configuration, email, and website management. cPanel is built for everyone and is the most widely used control panel software for dedicated servers.
CloudLinux OS
CloudLinux is a commercial Linux based operating system that implements features CentOS to enable system administrators to take fine grained control of their server's resource use. It allows you to control CPU and memory on a per user basis and delivers advanced resource management by isolating users, so that problems with one account don't degrade the service for others.
CloudLinux virtualizes user accounts as LVEs (LightWeight Virtual Environment). Each LVE is allotted a certain amount of resources allowing you to fully manage each individual user.
CloudLinux implements with a graphical user interface for cPanel making it easy to manage for all levels of experience.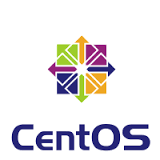 CentOS
CentOS is a very popular community supported operating system that is a Linux distribution for web servers and an ideal starting point for cPanel installations.
UK Datacentre
At webreger.com when we say our own datacentre we really do mean it's our own. We don't jeopardise our clients by relying on third party companies, all our servers are locate in our own datacentre.
Our datacentre has been built using 21c IPP Tier 1 infrastructure and staffed 24/7. We have server engineers on hand night and day should you need them.
All prices exclude VAT. Terms and conditions apply.
*
Acceptable Use Policy (AUP)
Terms apply
.